6 Ways to Measure B2B Content Marketing Performance
Content marketing clients want to make sure their objectives are satisfying similar criteria as their peers' efforts. Here are important reporting options for content marketers benchmarking brand awareness. Marketers should export and filter this report to find the web addresses associated with content marketing assets published. See full story on contentmarketinginstitute.com
more…
Mobile Photosharing, The Final Social Frontier
Alexia Tsotsis is the co-editor of TechCrunch. She attended the University of Southern California in Los Angeles, CA, majoring in Writing and Art, and moved to New York City shortly after graduation to work in the Media industry. After four years of living in New York and attending courses at New York University, she returned […]
more…
5 Tips for Creating a 7 Tips Blog Post
So yesterday I had some time to kill and ordinarily I would have looked up fake Mark Twain quotes on the Huffington Post but I was in a particularly unusual mood. Not sure why but something drove me to use a few of my favorite real time search and social search websites to search for […]
more…
Nice Blogs Finish Last
Content marketing works and brands everywhere are getting on board, writing, editing and posting fresh content. That's nice. But for most bloggers, ideas for post come along almost randomly. Inspiration strikes and something gets written. But was it what the audience needed? Does it relate to other content? …or is it just another post within […]
more…
What is Content Marketing and Why Should You Care?
The rules have changed. Just look around. Traditional advertising and marketing are seen less as the MUSTS they once were and more as just noise to be ajavascript:;voided at all costs. In fact, a new form of marketing seems to be replacing the traditional version. This one relies more on pull than push; word of […]
more…
The Top 10 Sites to Promote Your Business
In the olden days you might have promoted your business by advertising in the Yellow Pages, on billboards or other physical media. Advertising was expensive and difficult to update.With advances in social media, you have many options to promote your business with current, in-depth information. You can respond to your customers' questions or complaints in […]
more…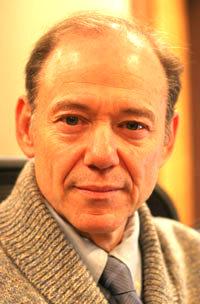 Narrator Seduce Listener Or Satisfy Author?
Might seem out of the ordinary but this makes some good points. Audiobook narrator\'s dilemma: Impress listeners with vocal and storytelling skills, or try to reflect the author\'s emotional intent? Award-winning producer and teacher Paul Ruben has no doubt about what you should do, or how … Note: The author teaches a two-day Narrator's Audio Book Workshop, […]
more…
Kurt Vonnegut on the Shapes of Stories
Short lecture by Kurt Vonnegut on the 'simple shapes of stories.' See full story on youtube.com
more…
Introduction to Characters [An excerpt from "The Art of Storytelling"] « Hook-Line-N-Sinker
We'd like to share with you an excerpt from our up-and-coming e-book, "The Art of Storytelling."  This is a section from a chapter about Character.   Check it out, and let us know what you think! In 1968, Dr. Stephen Karpman wrote an article entitled "Fairy Tales and Script Drama Analysis."  This article included what […]
more…
9 Hard-Hitting Content Strategies for Small Business Blogging
Are you a small business owner with a blog? Is the blog successful? Well, if it's not I might have a hunch why… …and it has everything to do with content strategy. Content strategy is a focused look at the entire life cycle of content…from the creation to maintenance and even retirement of content. You […]
more…